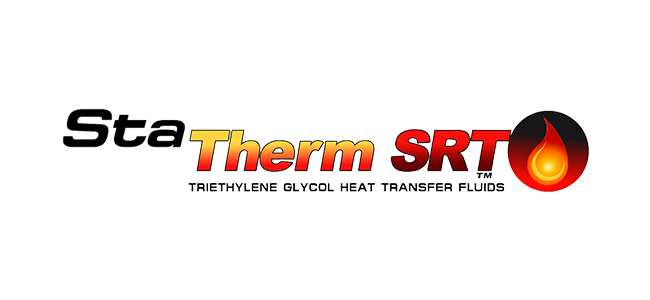 StaTherm™ SRT is a chemically engineered Industrial Heat Transfer Fluid using a specially formulated High-Heat inhibitor package for corrosion protection in a Triethylene glycol base.
The increased heat tolerance of TEG and high flash point of the inorganic inhibitors used in StaTherm™ SRT makes it appropriate for use in systems where a higher temperature tolerance is required. Whereas, in traditional ethylene glycol HTF inhibitors where much lower flash points are typical (170-275F).
StaTherm™ SRT is ideal in offering sustainable protection for heat transfer applications where the normal operating temperatures exceed the limits of other glycols. StaTherm™ is well suited for use in line heaters, aux heating & high heat process systems, closed loop boiler equipment and is interchangeable with products like Dowtherm 4000™ and others.
Temperature Range: -35°C to 204°C
Color: Colorless to Red