Better People. Better Service. Is what makes CFR a leader in...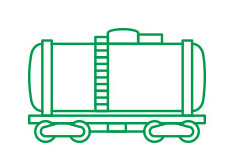 Distribution
Our growing network of safe and reliable rail and truck carriers can transport your product all across North America. And with over 150 railcar of rail-spur in Alberta we can trans-load your product with ease.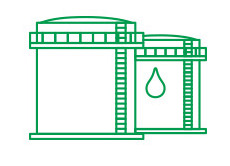 Storage
We have the largest chemical storage space in Central Alberta with convenient access to CN Rail and Alberta Highway 2. Accessible 7 days a week, 365 days a year, we are able to assist even in an emergency.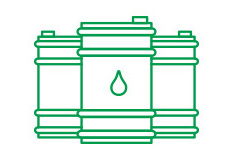 Chemicals
Our chemists & engineers are fully equipped to tackle complicated oilfield issues. Along with our catalog of specialty chemicals, we can help keep your worksite safe and lower operating expenses.
About us
Founded in 1996, CFR Chemicals is a privately owned Western Canadian based company. Our primary focus is the distribution of chemicals to the energy and industrial manufacturing industries. We are also a niche market provider of specialty oil production chemicals.
We have a strong network of suppliers around the world. A highly skilled, knowledge based management team serves our clients and customers with pride. Our unparalleled customer service is the reason CFR will become your first choice chemical supplier.